[ad_1]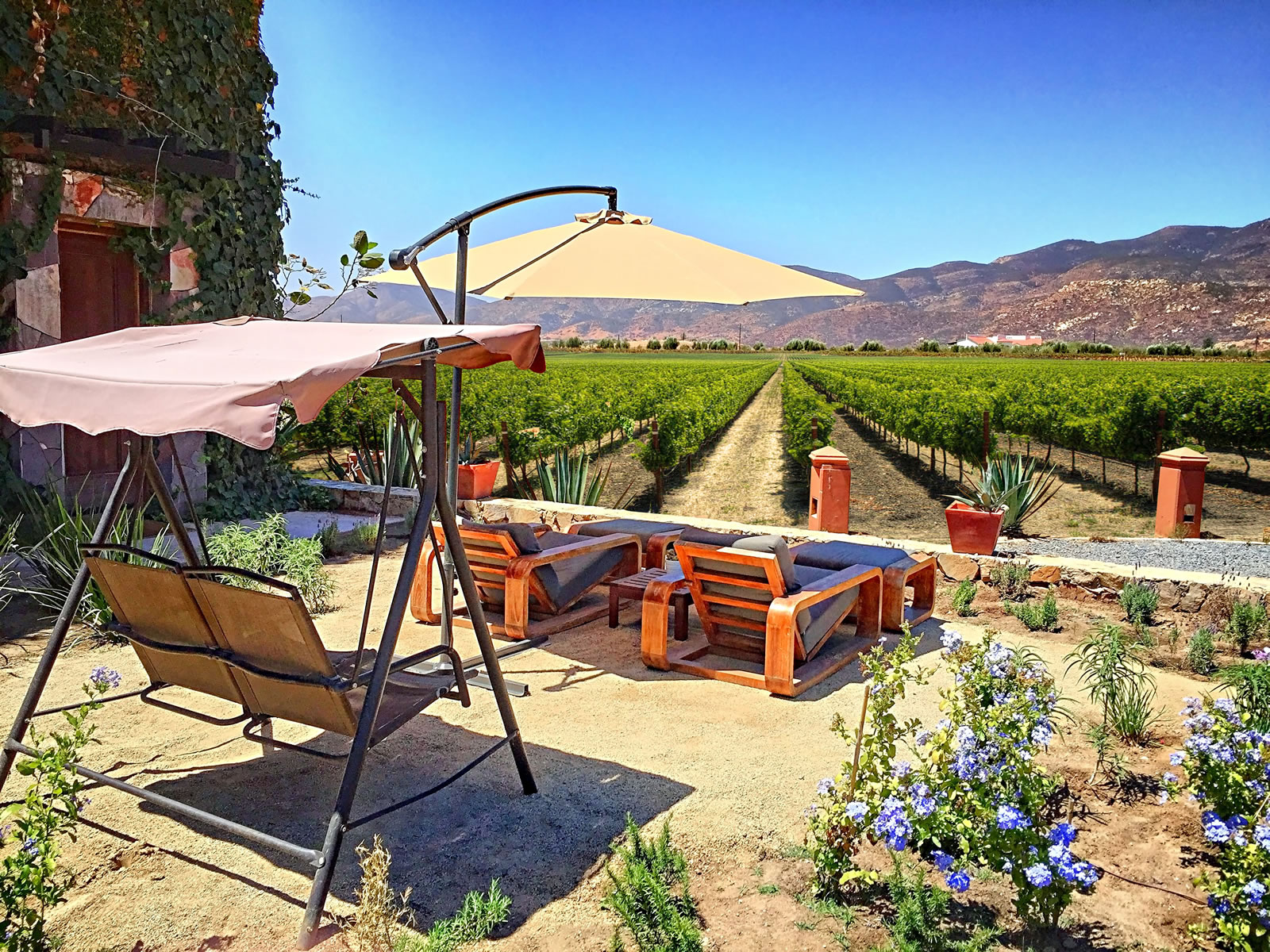 Hotel Boutique Valle de Guadalupe
Deemed as 'the next Napa', Valle de Guadalupe does not disappoint. With acres of healthy vineyards, thanks to the region's breezy microclimate, Valle is home to some of the best luxury digs and fine dining fusion cuisines in all of Baja California.
Driving to Valle de Guadalupe is uncomplicated. It's straightforward, safe, and all done within two and a half hours from San Diego, California. The wine trail in Valle de Guadalupe is mostly made up of two roads that run parallel to one another, making it easy to navigate the area. As soon as you enter Valle, you're immediately stunned by its impressive mountain views, natural beauty, and of course, its amazing vino and food scene, all nuzzled up in a super relaxed environment. 
Although it's one of the oldest wine-producing regions in the Americas, Valle de Guadalupe has somehow remained quiet on the international traveler's radar–that is, until now. With over 60 wineries and an ever-growing number of luxury boutique hotels and world-class restaurants popping up, now is the time to explore this destination before it becomes over-discovered.
One of the many boutique hotels that have gained traction within the past couple of years is Hotel Boutique Valle de Guadalupe. This charming and exclusive hotel comes with a classic and contemporary hacienda-style flair throughout the property. The stylish rural-chic rooms at this boutique hotel overlook vineyards and lush gardens, with the property dotted with 3 pools, shady terraces, and cozy firepits. The poolside restaurant serves up photogenic plates of vibrant tostadas, ceviche, and spicy mezcal margaritas.
The hotel has a stunning spa with its own private pool overlooking the property's very own vineyards. Inside the spa area, you'll find a variety of different holistic rituals and massages as well as on-site yoga in the hotel's private studio. In the facilities, you'll find their well renowned Equitarius Equestrian Club where you can take professional lessons and enjoy horse-back trips around the valley.
At Hotel Boutique Valle de Guadalupe you will also find their on-site restaurant, Fuego Cocina del Valle, which boasts panoramic views overlooking Baja's epic scenery and a bar where you can taste wines from all the winemakers of this region.
Ensenada is just a 30 minutes drive from the property, while Tijuana International Airport can be reached in about 1 hour and 15 minutes.
The two main attractions of Valle De Guadalupe's wine region are the boutique hotels and wine tasting, so you'll want to make sure you book your stay at a property that you'll be eager to spend ample time at.
Whether you're going for a weekend trip, or a quick stop along your way to the rest of Baja, Valle de Guadalupe is definitely worth checking out and finding out why this destination has become such a popular spot for travelers alike.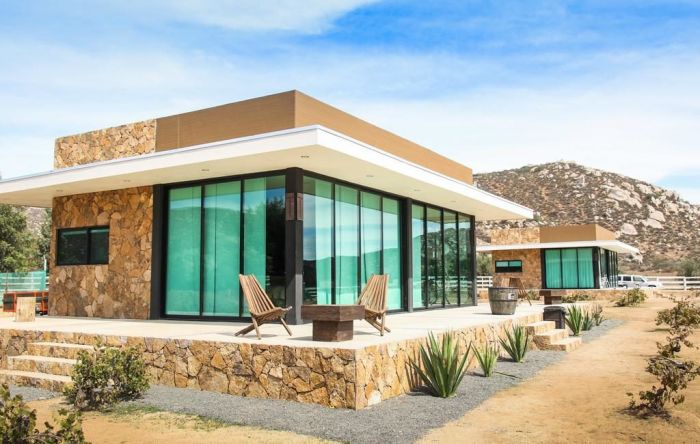 Hotel Boutique Valle de Guadalupe
Reserve Deluxe Double Room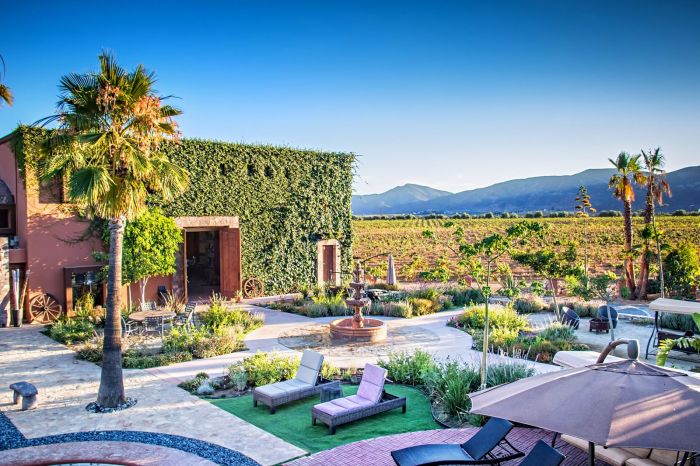 Hotel Boutique Valle de Guadalupe
Hotel Gardens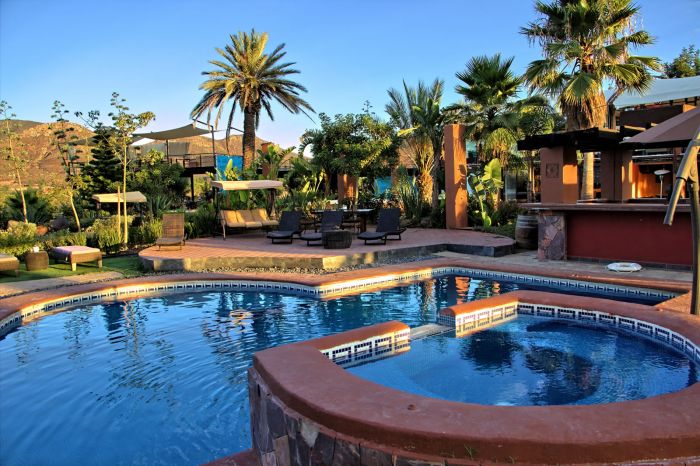 Hotel Boutique Valle de Guadalupe
Hotel Pool 



[ad_2]

Source link