[ad_1]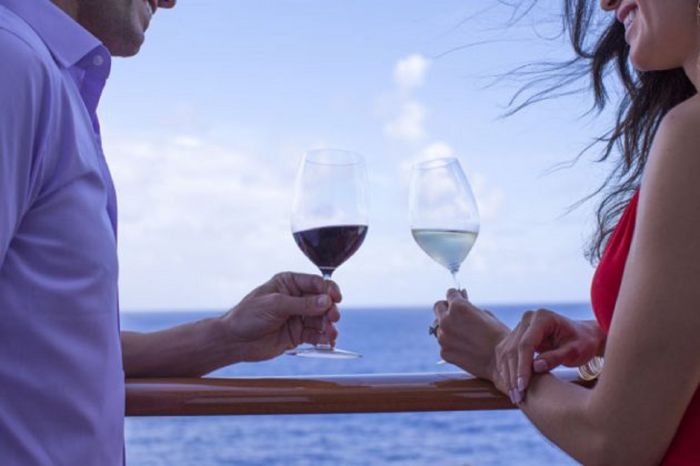 Courtesy of NCL
The best wine tastings are indulgently educational opportunities to discover exclusive releases and hidden treasures, but they're also humbling, because no matter how much we think we know about wine, there's always more to learn. That's why hearing insights about wine from the winemakers themselves is always such a revelation.
From my experience, two particularly memorable wine tastings vividly stand out. Most recently, it was a wine tasting in The Cellars, the Michael Mondavi Wine Bar on board the Norwegian Bliss while the stunning scenery of the Inside Passage floated by. The ship's Cellar Master, Suprakash Nashipuri, passionately led us through an inspired tasting selection of unexpected treasures and did so without an ounce of pretension. It was as eye-opening as it was fun and turned out to be my favorite activity aboard the cruise. The perfect way to lead into dinner after a joyful day at sea.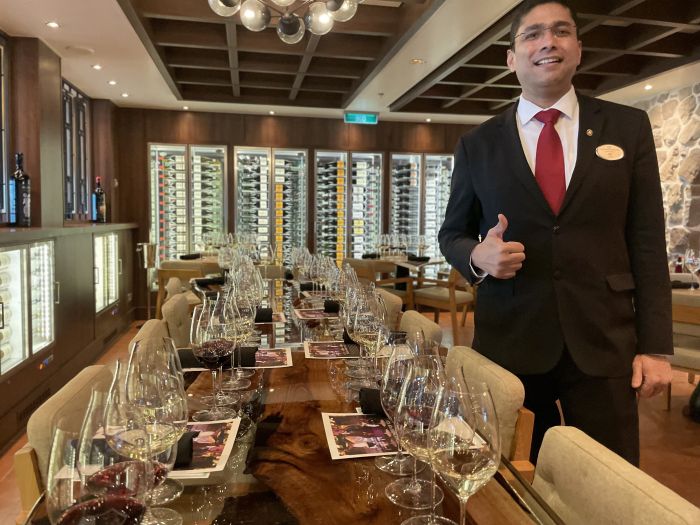 Photo by Vicki Arkoff
My other most memorable tasting experience was one led by Master Sommelier Carlton McCoy during the 2015 Lexus Culinary Classic at the stunning Cavallo Point Lodge near San Francisco. What made it so unforgettable was the stunning array of Charles Krug vintages spanning six decades starting with a 1966 stunner. Not only did McCoy manage to get the winery to open its private reserves for the tasting, he also lured vintner Peter Mondavi Jr. to discuss each bottle along with his family's history as guardians of the original Napa Valley winery.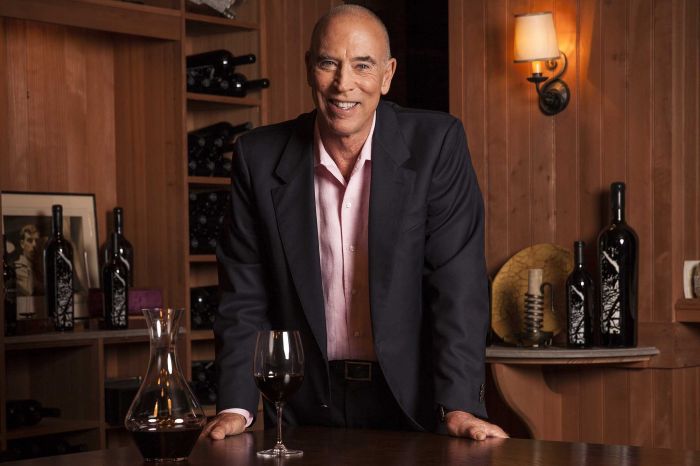 Courtesy of Michael Mondavi
History has a way of repeating itself. Michael Mondavi is third-generation Napa wine royalty, and he recently sailed as one of the superstar winemakers featured in Norwegian Cruise Line's sixth annual Meet The Winemaker Cruise Series. The special 2022 ocean sailings feature a Who's Who of notable winemakers, each of whom hosts an on-board tasting for passengers to share their knowledge and pour their favorite vintages paired with small bites.
The pairing of Mondavi wines and NCL has been a blissful one since 2014 when the Michael Mondavi Family Estate redesigned the cruise line's wine selection and opened The Cellars wine bars on its ships as a specialty venue for casual sips and special wine events. Michael Mondavi directed the project with the help of his son, Rob Jr., and his daughter, Dina. The trio hand-selected a variety of wines to curate Norwegian's extensive onboard wine menu and cellar offerings.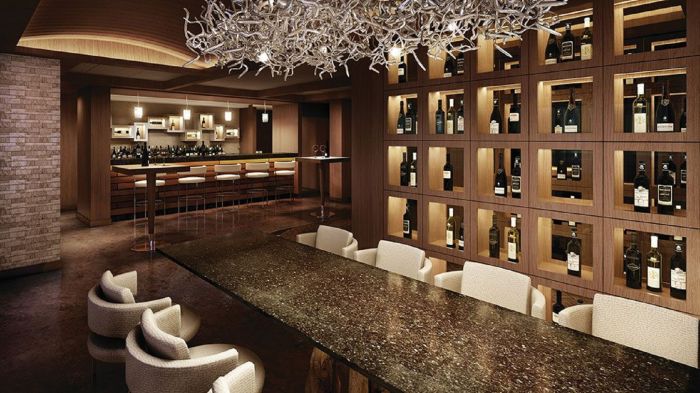 Courtesy of NCL
Through a variety of enriching seminars and activities on board — including open-forum discussions, meet-and-greets, intimate wine tastings and wine-paired dinners, interactive cooking demonstrations and educational Q&A sessions — Meet The Winemaker guests enjoy exclusive opportunities to learn from (and mingle with) top winemakers and other industry experts. Each of the final 2022 Meet The Winemaker experience ranges from $22-$100 per person, and can be reserved on board the ship.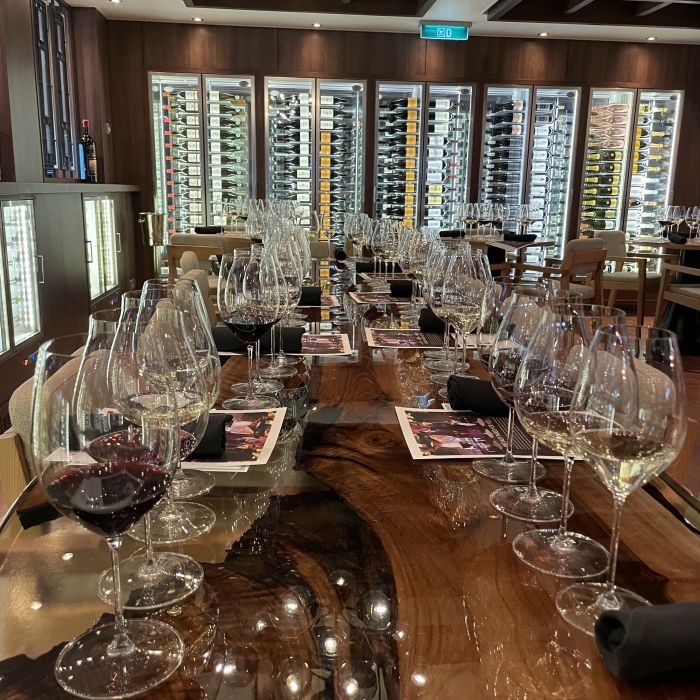 Photo by Vicki Arkoff
OCTOBER 12:  NORWEGIAN ESCAPE, GREEK ISLES & ITALY CRUISE — SPECIAL GUEST SANDRO BOTTEGA S.p.A.
In the four decades since taking over Bottega S.p.A. from his father, Sandro Bottega has built a company sold in the markets of over 150 countries. Under his careful guidance, Bottega S.p.A. has diversified to produce grappa, Prosecco, a wide range of sparkling wines, the great reds of Valpolicella and Tuscany, as well as Limoncino and creamy-based sweet liqueurs. And in 2018, Sandro received the prestigious Riedel Winemaker of the Year award in Toronto.
OCTOBER 22: NORWEGIAN JOY, BERMUDA CRUISE — SPECIAL GUEST: GÉRARD BERTRAND, GREEN PERSONALITY OF THE YEAR
Gérard's father, Georges, began training him in the family business starting in 1975. Striving to produce the most premium wines, Gérard bought Domaine de Villemajou in 1987 and created the Gérard Bertrand Wines company in 1992. Purchasing Château l'Hospitalet in 2002 allowed his company headquarters to relocate to this amazing estate overlooking the sea. Owning 11 estates encompassing the most beautiful terroirs of Languedoc, his company strives to be the leader of the region's most premium wines.
DECEMBER 11: NORWEGIAN ENCORE, CARIBBEAN CRUISE — SPECIAL GUEST: RANDY ULLOM
A legend in Sonoma County winemaking, Randy Ullom is known as a pioneer in the California Chardonnay movement. Over the past three decades, he worked to perfect Kendall-Jackson's flagship wine style, the Vintner's Reserve Chardonnay, America's #1-selling Chardonnay for almost 30 years. He is responsible for creating some of the most industry-leading initiatives in the wine space today, such as barrel-fermenting almost every drop of Chardonnay, an unprecedented commitment to artisanal winemaking techniques for a winery of considerable size.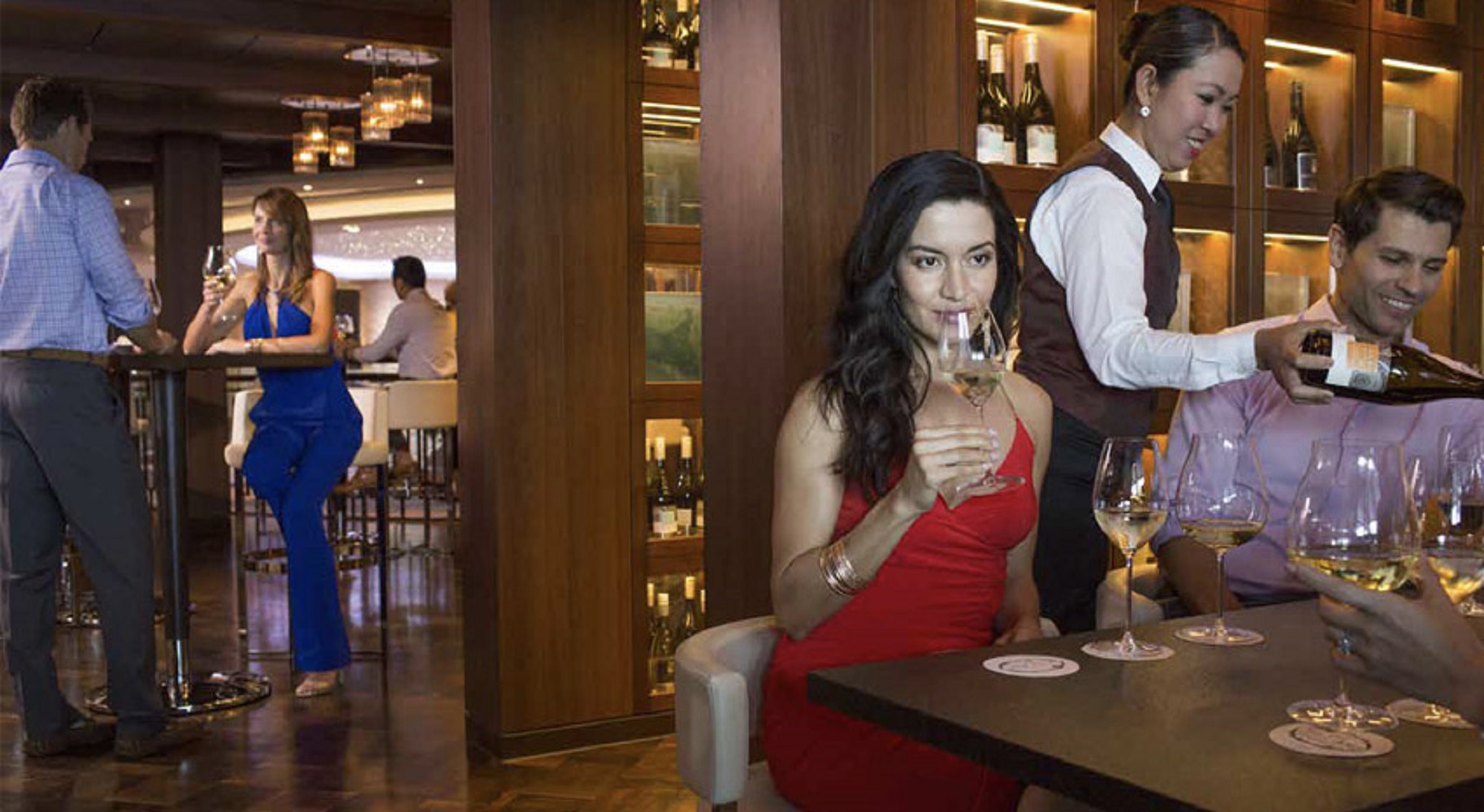 Courtesy of NCL
Whether it's in a Bordeaux winery cellar, a Tuscany hilltop vineyard, a VIP sommelier event in Napa, or a master winemaker tasting on a Norwegian Cruise Line voyage, the world's best wine tastings have something in common beyond the opportunity to sample fine vintages. Our appreciation of wine is enhanced by the quality of the places and the people with whom we share a glass while making memories at sea while sailing to amazing ports. Now that's something worth toasting. 



[ad_2]

Source link