[ad_1]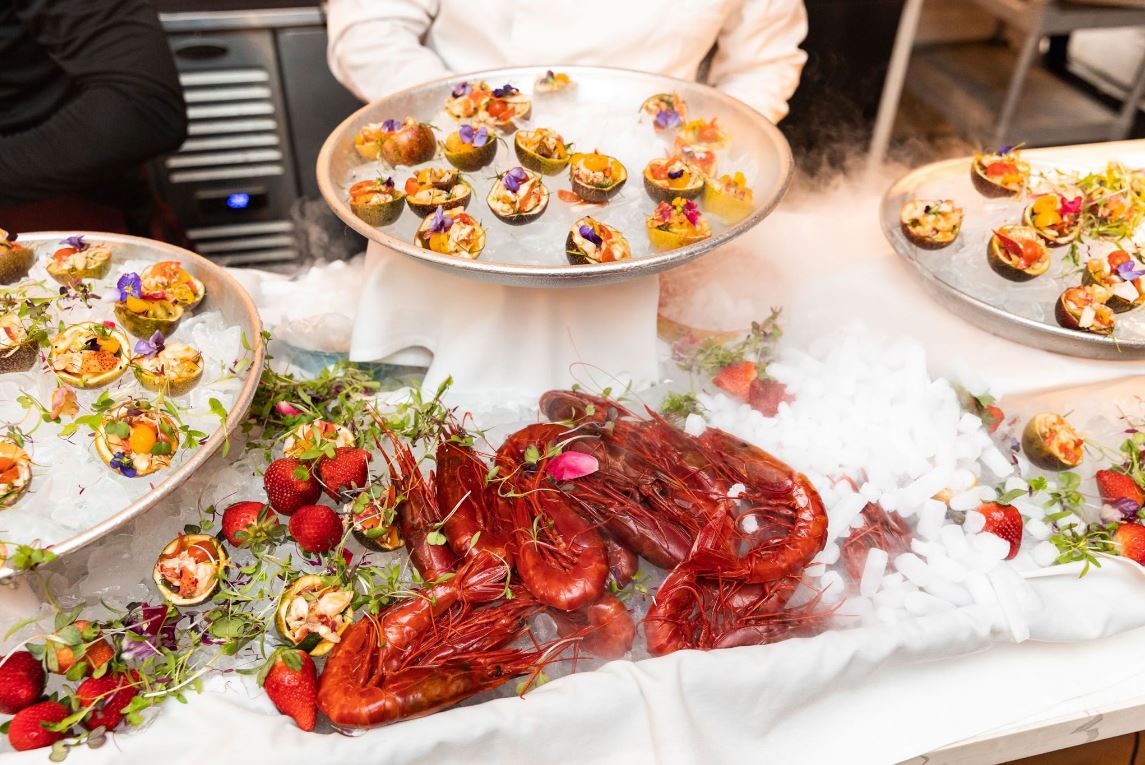 Photos courtesy World Red Eye
Continuum, South Florida's premier resort-style oceanfront condominium residences, participated in its fourth year for the 22nd Annual Food Network South Beach Wine & Food Festival presented by Capital One (SOBEWFF®) on Saturday, February 25th, hosted by two of today's most celebrated barbeque and seafood personalities.
The Patio restaurant at the Continuum in Miami Beach presented an exquisite evening of Southern-style culinary excellence, hosted by Barbeque World Champion, Chris Lilly and fellow Alabamian–the 2022 James Beard Award-winner, Adam Evans, who joined forces with The Patio's Chef Claudio Lobina, as part of the American Airlines Dinner Series sponsored by Caymus Vineyards. Continuum residents and guests enjoyed a decadent four-course dinner menu featuring pasta, seafood and smoked barbeque wonders fresh off the grill.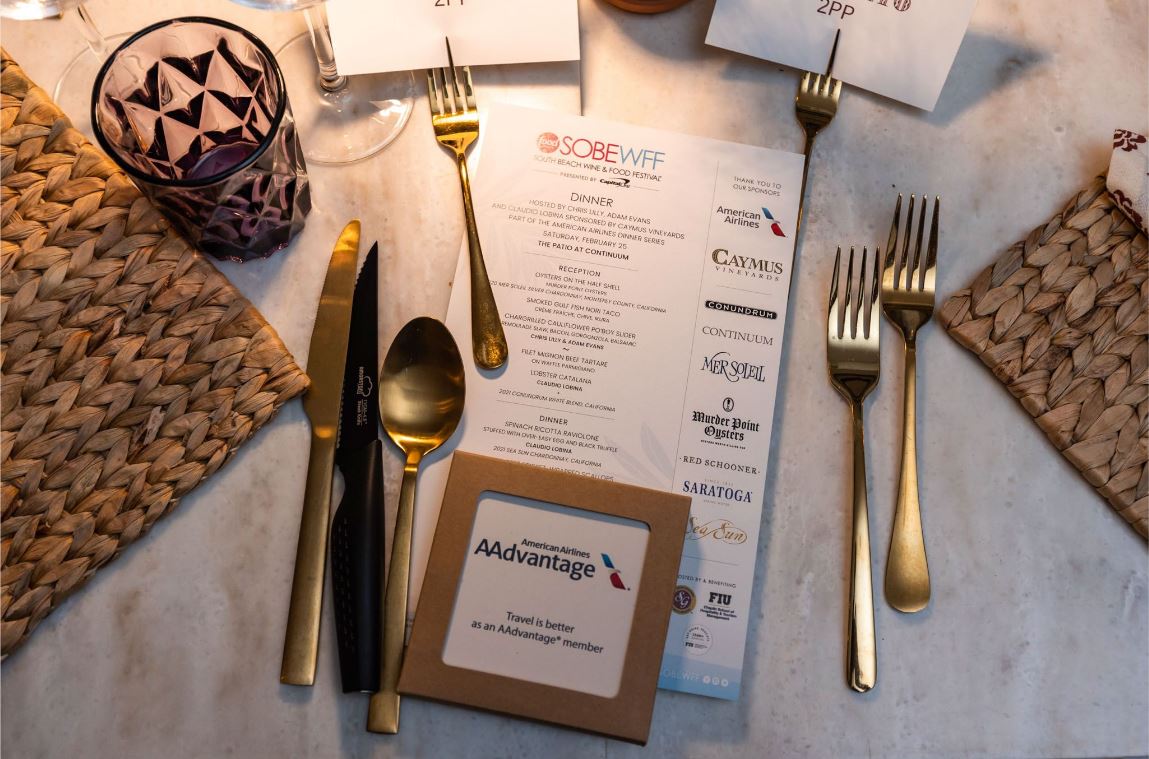 Guests were welcomed to The Patio restaurant with a live country music performance by Jay Valor and his band, as attendees mingled at the pre-dinner cocktail reception, featuring an extravagant selection of oysters, courtesy of Murder Point Oysters, accompanied by wine by Mer Soleil. After guests were shown to their seats and initial plates from the menu were served, a welcome speech was given by Mohammed Qureshi from FIU's School of Hospitality & Tourism Management, before an introduction was made for speeches by the hosting chefs Chris Lilly and Adam Evans. Charlie Wagner of Wagner Family of Wine also gave an introduction to the portfolio of wines served with each course.
"Our fourth year of participation during this year's South Beach Wine & Food Festival proved to be one of our most memorable to-date," says Rishi Idnani, Managing Director of the Continuum. "This unique collaboration between Chris Lilly, Adam Evans and our very own Chef Claudio Lobina, gave our residents and attendees a world-class experience in Southern-style barbeque. The giant rig containing two oversized grills was driven by Chris Lilly from Alabama to Miami Beach especially for the event, and was an impressive fixture for everyone's amazement on the night. On behalf of the entire Continuum management team, I would like to thank the festival's organizing committee, together with the sponsors and our patrons for helping to make this fourth year a resounding success."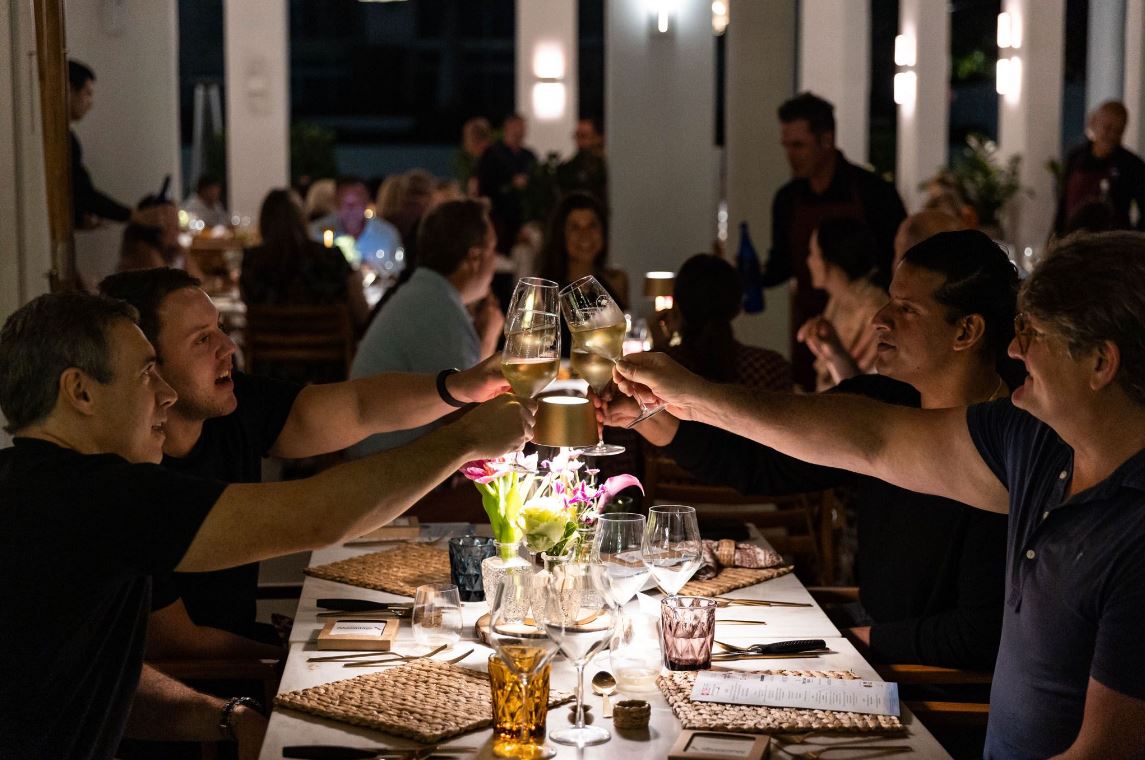 Guests enjoyed an exclusive menu comprising of outdoor grilled and Mediterranean delicacies that included Smoked Gulf Fish Nori Taco, Chargrilled Cauliflower Po'boy Slider, Filet Mignon Beef Tartare on Waffle Parmigiano, Lobster Catalana, Spinach Ricotta Raviolone, Smoked Beef Brisket Wrapped Scallops, Barbecue Beef Short Rib and Grilled Gulf Shrimp, and Bourbon Cream Peanut Butter Pie for dessert.  Each course was paired with a selection of international wines courtesy of Wagner Family of Wine, Caymus Vineyards and selections from the Southern Glazer's Wine & Spirits portfolio.



[ad_2]

Source link