[ad_1]

Images courtesy of Studio Symbiosis

From JustLuxe Content Partner MensGear
Studio Symbiosis designed Villa KD45 in Delhi with a plant-covered roof as the client wanted a villa with maximum green space and views of the park.
Designed for a joint family, the ground floor of the house hosts the client's brother with his wife and grandparents while the client, his wife, and their son are on the first floor.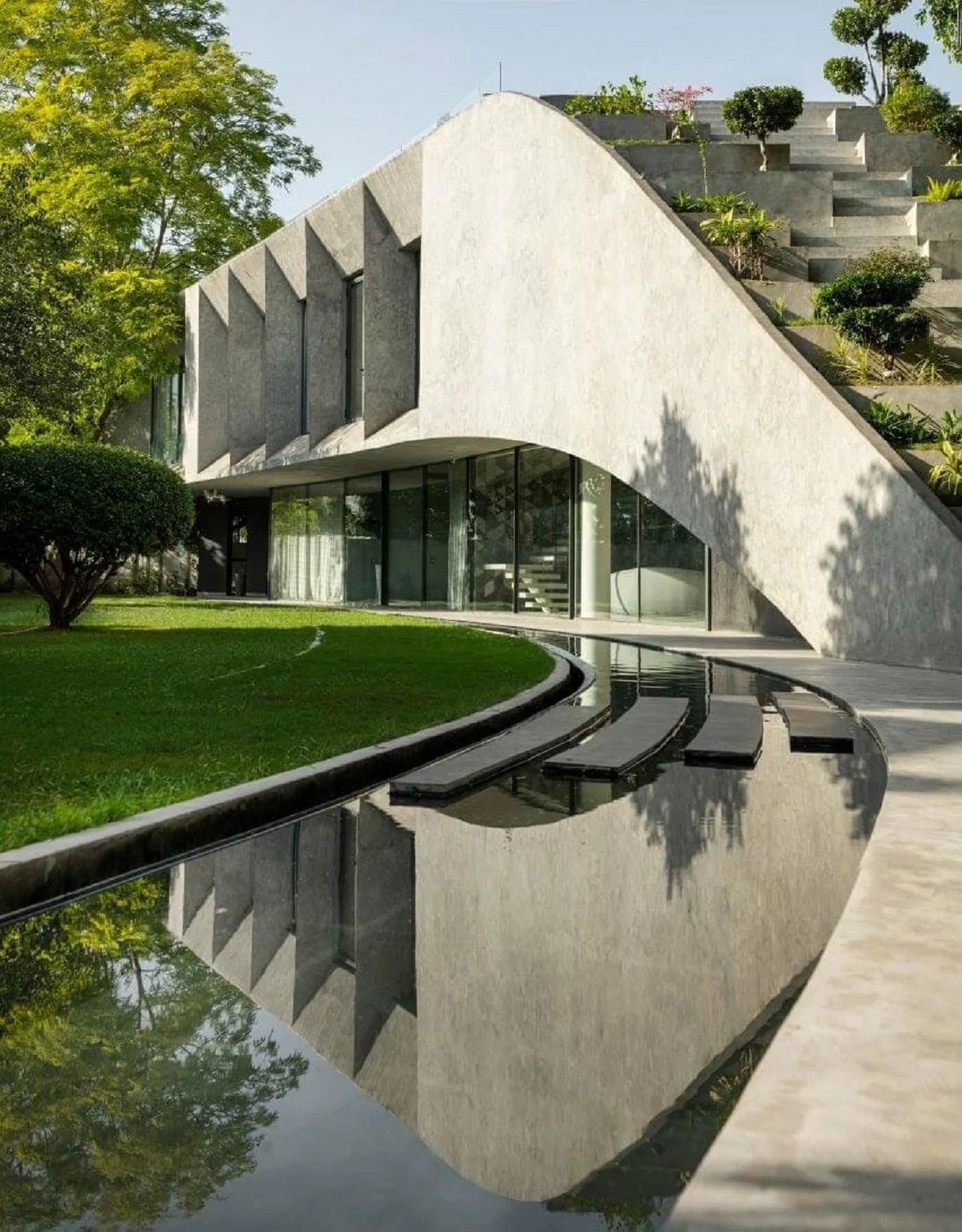 The concrete house consists of a bar, a home theatre, and a gym in the basement that connects to an outdoor staircase and a patio to bring in natural lighting.
Villas flanked the site on three sides while the fourth side offers views of the neighborhood park. Meanwhile, three large existing trees on site were retained and the brief also called for the creation of a generous garden.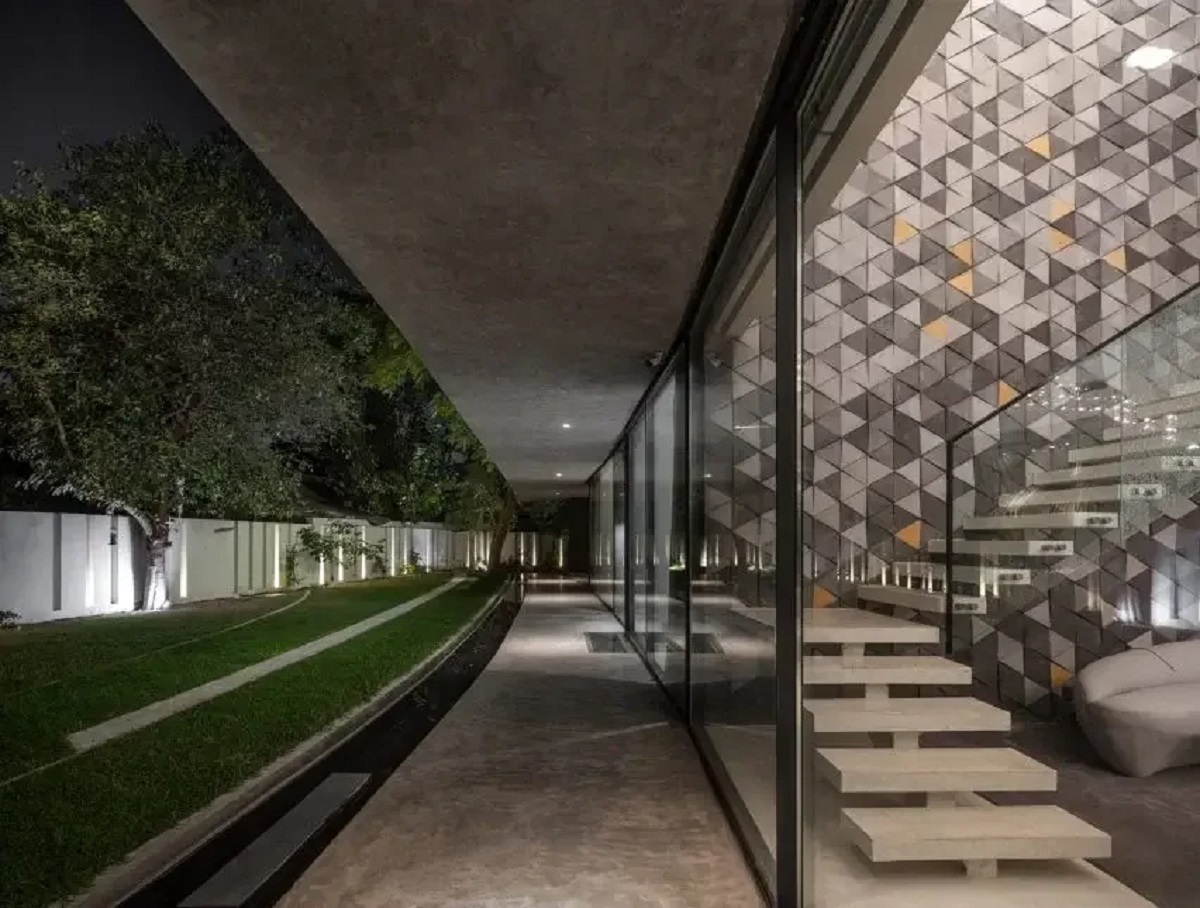 As such, Villa KD45 aims to create green urban living and "to rekindle the relationship of the residents with nature in their immediate surroundings. Concrete planters are abundant on the steps that connect with the turfed roof terrace. 
Likewise, the trees around the edges of the lot informed the house's positioning at the northeast corner. Its built form "emerges from the landscape and blends the ground floor to the roof of the building, creating an outdoor connective spine for the villa."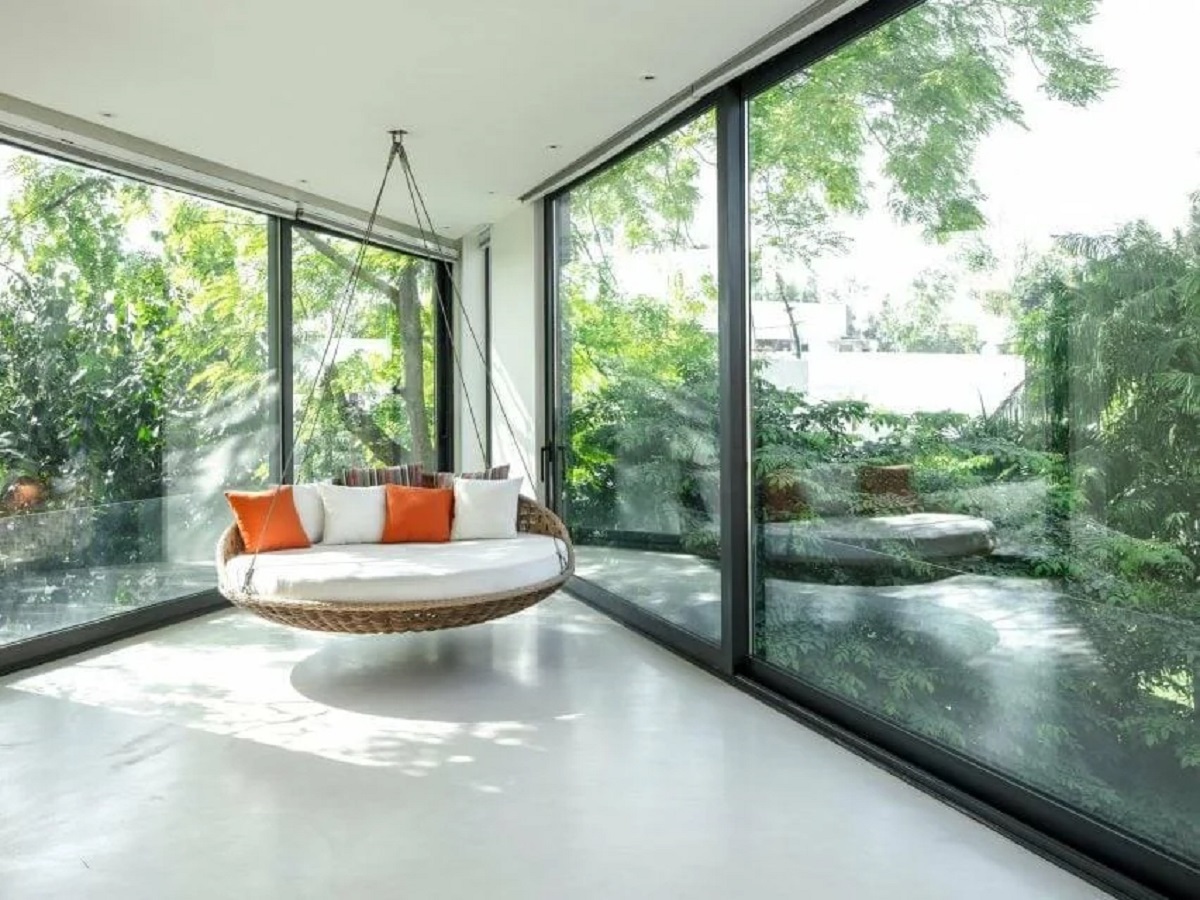 Moreover, Villa KD45 opens up from the entrance at the southern edge. It widens as it extends towards the north and further opens up via west-facing windows overlooking the garden. A walkway integrated into the ramp-like roof leads from the entrance to a shaded outdoor space.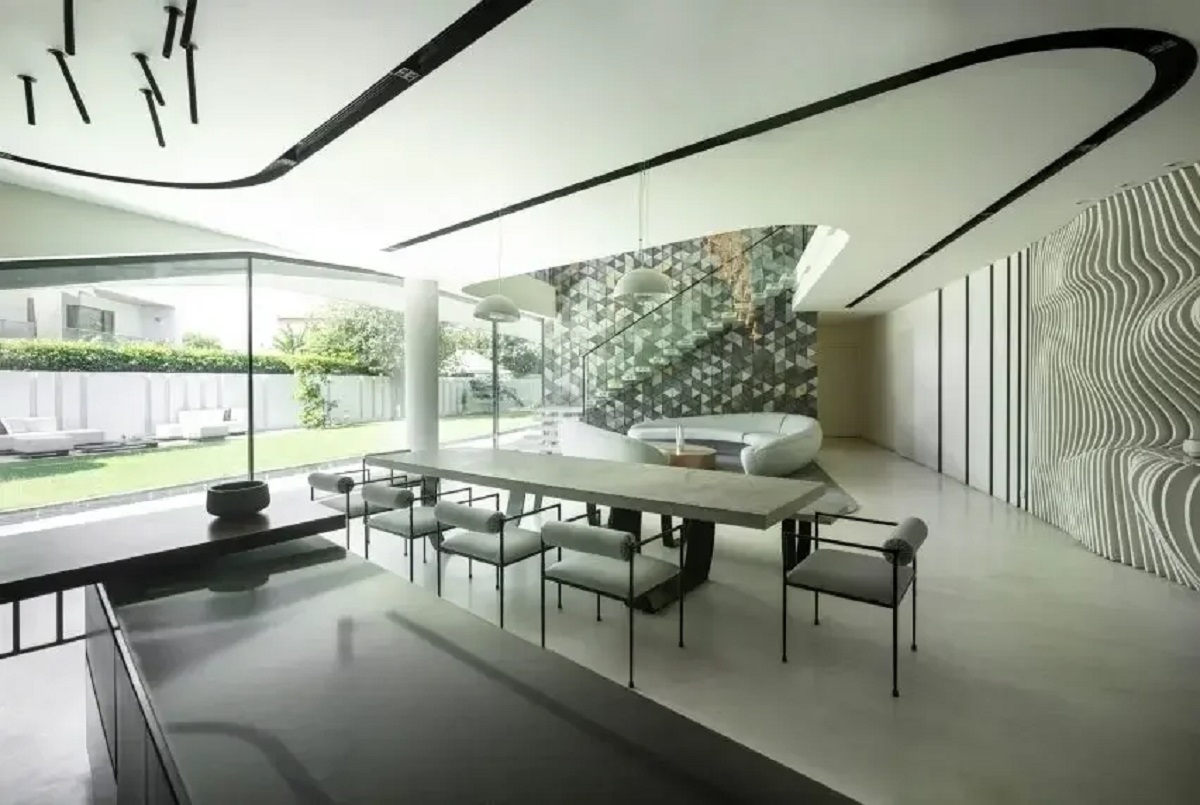 The outdoor terrace serves as a balcony and direct entrance to the first-floor apartment. Other wonderful features include a double-height kitchen and a floating staircase that ascends from the living room to the first floor.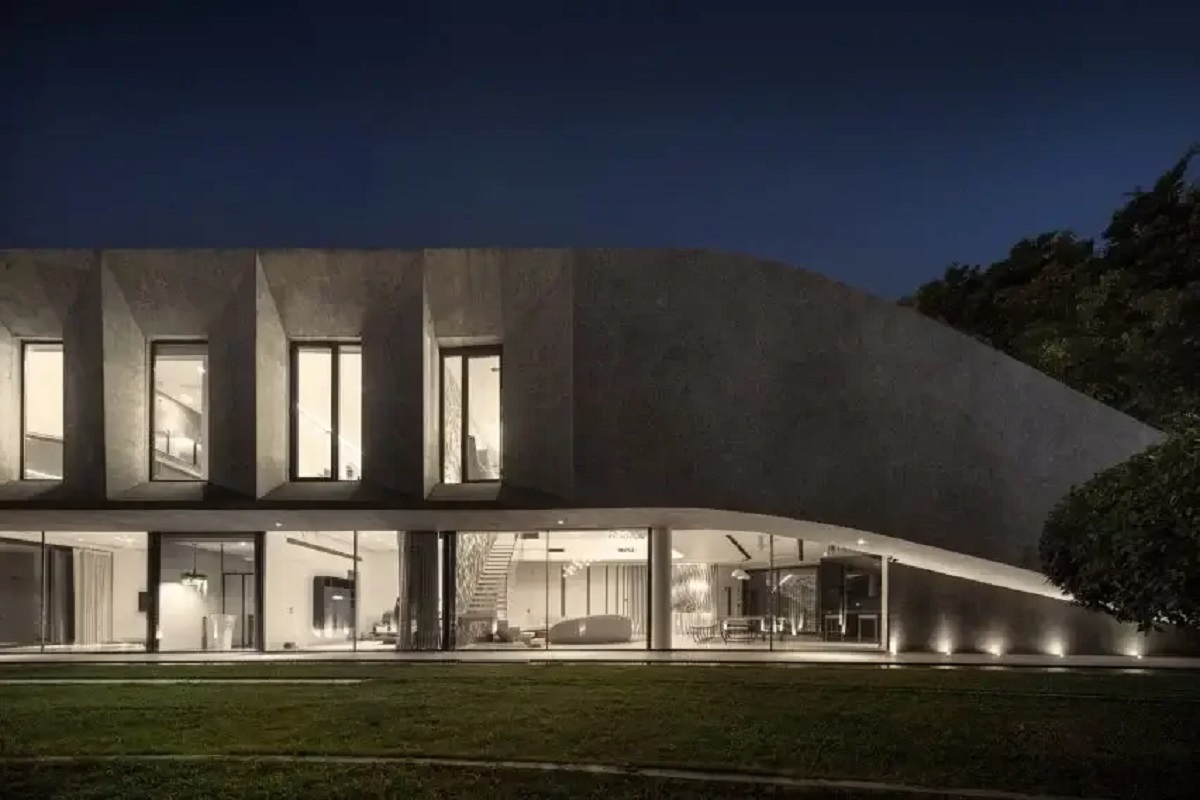 More From MensGear:



[ad_2]

Source link